First Appearance:
Suicide Squad #40
Designed/Illustrated by:
Geof Isherwood
Base Car:
N/A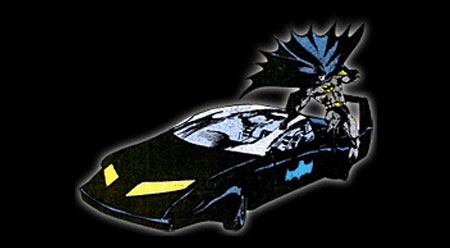 In the Suicide Squad story "The Phoenix Gambit," Amanda Waller is released from prison to reassemble the Suicide Squad to prevent a war from erupting in the country of Vlatava. Batman is brought in by Sarge Steel, while Batman is investigating a related murder in Gotham City. During the course of his investigation, Batman is shown using this Batmobile, a fusion of the design created by Norm Breyfogle and Isherwood's own love of F1 racing.
In addition to the unique styling, the Batmobile is shown to have two-way audio communications and a wireless modem capable of uplinking with the computer back at the cave.