First Appearance:
Batman #1
Designed by:
Greg Capullo (pencils)
Jonathan Glapion (inks)
Base Car:
N/A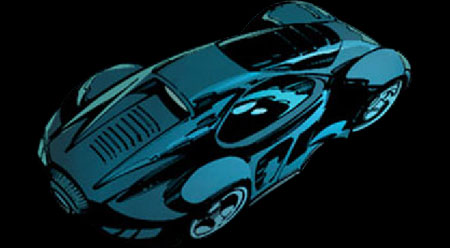 After a fight at Arkham Asylum, Batman returns to the Batcave to try out some new equipment and prepare for an evening as Bruce Wayne. Artist Greg Capullo sets the scene with a broad view of the Cave, including several Batmobiles parked on a platform near the main exit tunnel. Among these are the 1989 movie car, the flying Batmobile, and this car (as well as another new design on a lift). Capullo did not base this Batmobile on any pre-existing design, but rather freehanded it as a way to help fill out the scene. Howard Porter later used this design for the same purpose, having it parked on the platform in the Cave in June 2017's Flash #21.