First Appearance:
Detective Comics #841
Designed/Illustrated by:
Dustin Nguyen (Pencils)
Derek Fridolfs (Inks)
Base Car:
N/A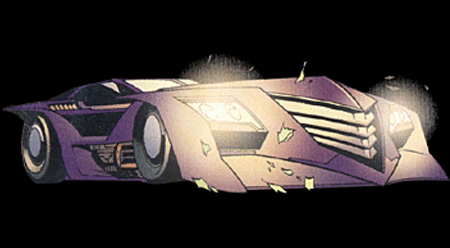 As Batman investigates the workings of the Mad Hatter's latest crew in "The Wonderland Gang," he briefly uses this Batmobile to move about town. The design shows what can happen when the creation order and the publication order of comics don't quite match up. The visible headlights flanking a bar grille are more similar to Dustin Nguyen's earlier design, and sure enough this issue was actually drawn between his work on Batman #629 and Detective Comics #840.