First Appearance:
Batman #632
Designed/Illustrated by:
Kinsun (Pencils)
Aaron Sowd (Inks)
Base Car:
N/A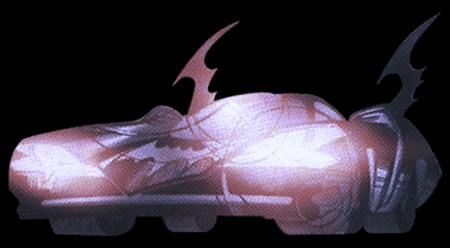 Used near the end of the multi-comic "War Games" storyline, this highly stylized Batmobile served as basic transportation for Batman as he travels through Gotham.
The fins, mask, and jet exhaust are all in place, as is a "Full Protection Package" to keep the car safe when unattended. The interior also features a sophisticated communications suite complete with videoconferencing.