First Appearance:
Detective Comics #823
Designed/Created by:
Joe Benitez (Pencils)
Victor Llamas (Inks)
Base Car:
N/A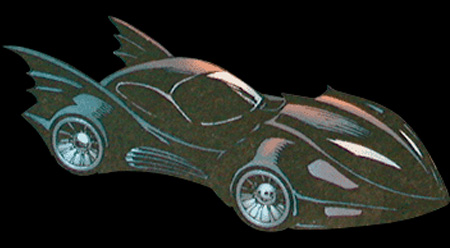 Detective Comics got another new Batmobile in the story "Stalked." The car is used throughout the issue, but almost exclusively as transportation for Batman and an unconscious Poison Ivy. Its design is simple but efficient, and has the extreme "Coke-bottle" sides similar to the Legends of Batman/Knight Force Ninjas toy or Judge Dredd Batmobiles. The only feature specifically noted in the comic is that it has an on-board DVD player, allowing Batman to watch one of Ivy's "home movies" on his way back to the cave.