Primary Appearance:
Batman "King of the Gotham Jungle!"
Designed/Illustrated by:
Irv Novick (Pencils)
Dick Giordano (Inks)
Base Car:
N/A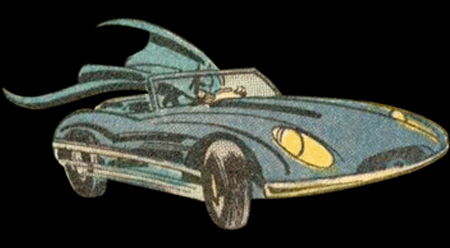 Irv Novick simplified his earlier roadster in Batman #254, a story about Man-Bat helping Batman capture the "Getaway Genius." Losing the fins and bat-emblem on the hood brought the car much closer to the Jaguar XKE it would eventually become, but the front and rear fascias are still unique to this Batmobile.