First Appearance:
Legends of the
Dark Knight #15
Designed/Illustrated by:
Paul Gulacy (Pencils)
Terry Austin (Inks)
Base Car:
N/A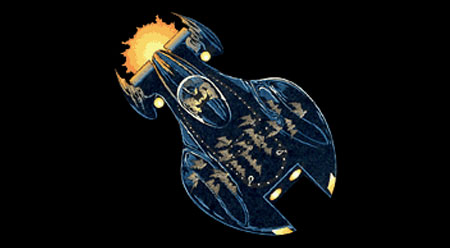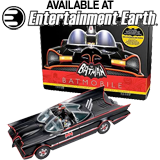 During the Legends of the Dark Knight "Prey" storyline, a secondary development showed Batman building his first Batmobile. Early versions of the car (as it was being constructed in LotDK #11) suggested a two-passenger design, but the finished vehicle looked more like a jet-powered racing boat than an automobile.
The car would be used several times over the next few years, but details would change occasionally. For example, the nose changed from twin "mandibles" to a smooth curve and back, all in the same issue. No special features or abilities are shown, beyond the heavily-armored body.